Venue Space G – Focus on Hope

Emotions affect your health and the emotion of hopeless despair is the most toxic emotion in terms of consequences to physical health.
Hopelessness also savagely affects our social eyesight.  When we have decided something is not in our reach, we don't see the potential resources that might be there.
Conversely, when someone has high hope, they will invest more in themselves and in the project at hand.
That is why it is so important to imprint the building and the land and the atmosphere with high hope, in order to be able to help people who arrived with their hope in tatters.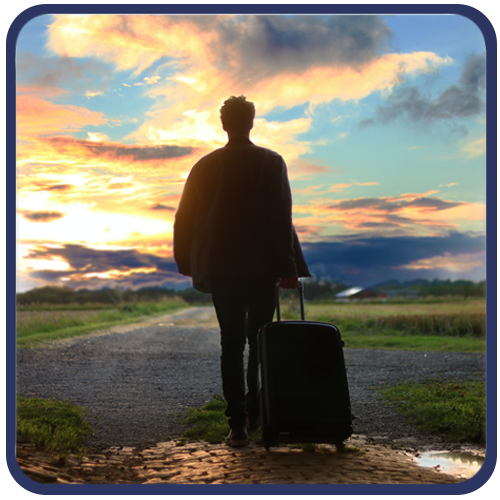 Prayer Strategies

Strategy #1

Years ago, a casino was built in Las Vegas for $5 billion.
At the press conference announcing the process, a reporter asked, "Um . . . $5 billion. Isn't that a bit much of a capital investment?"
And the rep answered, "We will have that back in five years because we sell hope."
Five billion dollars of PROFIT in five years, selling FAKE hope.  Stunning.
The people coming to the event have hope.  They would not spend the time and the money if they did not.  Many have inappropriately placed hope – most particularly seeing me as the savior in some sense or another.
Many more have hope in a sequence that is missing some pieces.  The Jews of Jesus day hoped for a Messiah who would run those gnarly Romans into the Mediterranean Sea.  There was some basis for their hope, but the sequence included a suffering Messiah first.
Many people in Christendom today have been sold a fantasy plan for product without process.
In addition to that, people have been on that land for thousands of years, and have hoped for all sorts of things, legitimately or not.
And in the face of wrongly placed hope that did not deliver, there has been bitterness about a thousand things.
So, let's start there.  You are assigned to change the spiritual atmosphere in Space G which is at the back of the room where most people with only a shred of hope left are apt to sit.
Before we get to those coming to the event, would you spend the first season in cleansing prayers, detoxing the atmosphere, land, building and furniture in that space.
Obviously, we could spend weeks systematically covering all the purveyors of false hope and all the trauma from the debacles that ensued.
Instead of that carpet bombing approach, would you start with your own life?  Make a list of all the times your hope was dashed for one reason or another.
Explore what made you believe in the person or idea you embraced, and what the consequences were of your leaning on hope that was not valid.
Spend the next couple of weeks taking each broken-hope issue from your life, and scrubbing those things off the land from the thousands of years people have been there.

Strategy #2

So you spent a week scrubbing false hope and bitterness off Space G in the venue.
Now we build.  But what flavor of hope do you build into it?
YOUR OWN VICTORIES.
Let's start with endurance.
What were the long journeys where you stayed on course long enough to see an epic breakthrough?
For me, 40 years waiting to be reconciled to my dad.  And when it happened, it was immense.
30+ years fighting suicide but now, enormously alive and loving my present and my future.
20 years trying to figure out why my finances were being devoured when I tithed like a rock, and finally came to understand the Midianite Curse.
Each time I held the course, kept on walking, working, wondering and waiting, and eventually found resolution, it built hope in me for others.
Look at your personal hope vindicated stories and turn those into passionate prayer for the 18 seats in Space G.

Strategy #3

For this season, we need to pray from a place of defiance.
Look at the thing you hope for deeply, but that is still beyond you.
For me, it is Ephesians 3:16ff NIV
I pray that out of his glorious riches he may strengthen you with power through his Spirit in your inner being, so that Christ may dwell in your hearts through faith.  And I pray that you, being rooted and established in love, may have power, together with all the saints, to grasp how wide and long and high and deep is the love of Christ, and to know this love that surpasses knowledge — that you may be filled to the measure of all the fullness of God.
Filled to the measure of all the fullness of God.
Right!
Feels like it is a million miles away, and out of reach.
But I have passion for that, so I keep hoping and praying.
What is the Big One in your life?  What have you seen no movement on, but you still ache to see the full measure of that act of God manifest?
Pray THAT into Space G.