Owning the Grocery Store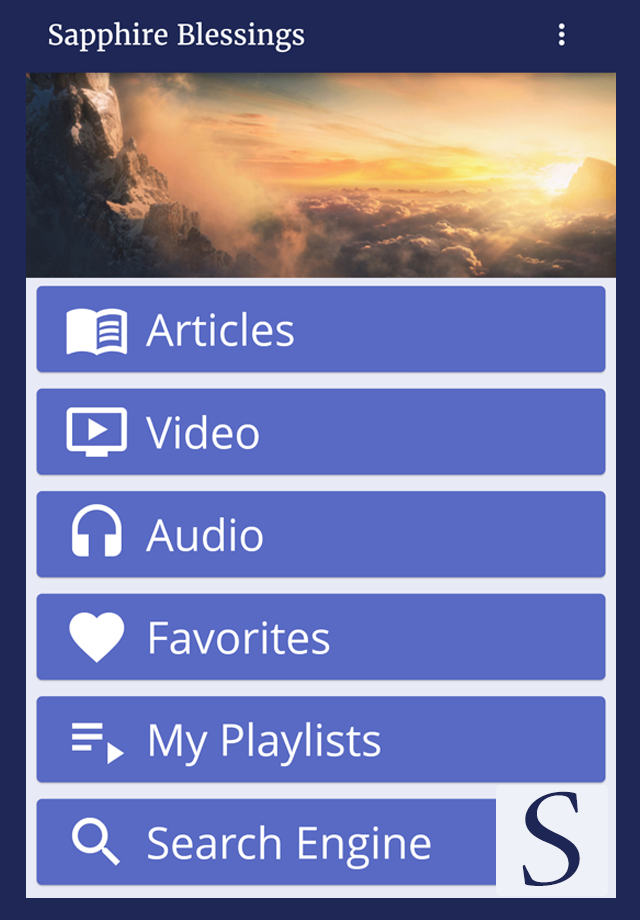 SLG teaching albums are like a seven course Italian meal.  Robust, to say the least.
The Sapphire Blessings App, by contrast, is like a grocery store or a hardware store, where you can buy the tools and the materials to build your own meal or repair that broken window.
The teachings in the app are not finished products like a meal in a restaurant or a shirt off the rack at the store.  They are principle-based ideas and strategies that can be customized to fit your own journey, your growth strategies and your personal style of engagement with transformation.
There are hundreds of teachings in the archives already and more are added every month.  Once you have downloaded the app and then subscribed to it, you can use the Sapphire Search Engine to find the topic that interests you.
Fractal of three?  Seat of Dominion?  Spiritual dynamics of the cerebellum?  AHS in the parietal lobe?  A cursed office of seer?
Yes, yes, yes, yes, and yes.
All that and so much more.
If you have been growing steadily but have hit the wall, you might find the specialty tool you need for the next season of your journey, in this resource center.
Search for "Sapphire Blessings" in both play stores.  The subscription is only $3.99 a month for all new and previously released content.

Extra Resources