Group 7 – Receiving

Ahaz was one of the most wicked kings of Judah.
God sent Isaiah to him with an extraordinary offer.
"Ask the LORD your God for a sign, whether in the deepest depths or in the highest heights."
But Ahaz said, "I will not ask; I will not put the LORD to the test."
Then Isaiah said, "Hear now, you house of David!  Is it not enough to try the patience of men?  Will you try the patience of my God also? . . .  Isaiah 7:13ff  NIV
God offered to let Ahaz define the terms of engagement, when Ahaz was beyond wicked and deserved no such graciousness on the part of God.  And even with Ahaz getting to choose what he received, he would not receive anything from the hand of God.
And THAT is the brutal paradox.  Those who need to receive the most from God are the ones who have the most barriers to receiving anything from God.
So, to help those who need the most help, we have to game the system in the heavenlies, by creating an atmosphere where those who are not prone to receiving from the hand of God, can and will, because the environment is different and overpowers their wounds.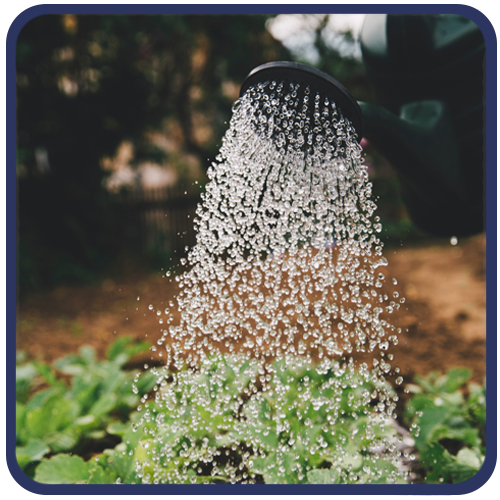 Prayer Strategies

Strategy #1

John 1:11  "He came to that which was his own, but his own did not receive him."
On the one hand, a fantastically crushing statement.  God prepared the gift, and His best was not good enough for His ornery kids.  I have said – tongue in cheek - that giving gifts is the only thing that appears to be the least bit challenging for God.
However, against that backdrop, we have the story of Gomer who could not receive legitimacy, love, dignity or wealth from Hosea – until God did a heart transplant.
So on the one hand, our common gallows humor at the office is "Free will is a terrible thing, especially if someone else has it!"
On the other hand, Scripture is LOADED with things that can be done to tilt the game toward the people who come to the seminar being able to actually receive what God has for them.
The first place we will look is how YOU received (and where you don't) so that we can determine the breadth of your authority.
In the next couple of weeks, please go to the Sapphire Blessings App and listen to the first two audio clips in the Land Cleansing series, and build a profile of your receiving.  Those are dated September 16th and 23rd.
Do that by looking back over your life at all the times you HAVE been willing to receive things from the hand of God and see what kind of pattern there is.
For example, some can only receive from men, not women.  Some from clergy, not family. Some can receive things, but not ideas.  Some can receive in private, but not in public.  Some can receive things they have prayed for, but not surprises.
Your journey absolutely has necessitated your receiving things at critical times.  See what you can learn about you and your relationship with God through looking at the past episodes of receiving.
From that study then, put language to where you DO have spiritual authority.  We want to very intentionally leverage all the authority you DO have.
Suppose the way YOU are most likely to receive correction from the Lord, is through the story of someone else's life.  You either read a story, or hear about someone's journey, or know the person, and the Spirit nudges you and says, "That is you!"  You are shocked, but you can receive that.
I would promptly have you begin praying for my notes, that I would weave into the notes EXACTLY the human stories that are needed for the people who are coming to the seminar who receive through stories.
Anyone CAN pray that way.  But if you have a hot fire of gratitude in your life because you can see how God has used that technique over and over again for you, your prayers will have a higher impact.
That means that after you have listened to the two audio clips, and then assessed your life, you will need to write out a summary.  There should be at least one, and no more than five primary ways in which you have historically been able to receive from God.
Please keep it concise.  You don't need to tell all the stories to bolster your claim.  Just the bullet points.
Think of the impact of your team.  It matters not a whit how good my presentation is, if it is not received.  Jesus was fully God, in incredible ways, but for the people who disdained Him, they were staggeringly diminished.  The truth of who He was didn't matter.
They had to receive, for the essence of His role as the Suffering Messiah to be transformational in their lives.

Strategy #2

Now for the bigger picture.
Attached you will find a list of Bible characters.  I encourage you to save this since we will be using it from time to time.  For now, print out a copy and scroll through whatever names are familiar to you and see if you can pick out seven different KINDS of receiving.
Adam received the Garden 100% free, from the mind and hand of God.  It was built before he existed and he didn't have to do a single thing to get it.
Noah had to work for 120 years to build the boat that saved his life.  God only gave him the plans.
Peter had to forgive himself before he could receive forgiveness from Jesus.
Once you have your list of seven, attach them to the days of the week, and plan on praying those seven things, one per day of the week, for the duration of our project.
Different people in the audience will need to receive in different ways.  The point is that God knows how a person NEEDS to receive, in spite of how they want to.
Elijah wanted to receive from an Alpha Male posture on Mt. Horeb, and God flat out refused to accommodate him.
So pray for the people who need to receive the way you have spotted on that day, that God will move on them to receive what they need, the way they need to receive, in spite of their grumps.
Click here to download "Bible Women and Men" list as a PDF file.

Strategy #3

Today we are going to pivot away from the people at the event, and focus on me.
I am pushing hard the next few days to get all of the writing and recording for the app done, out ahead to the middle of February, so I don't have that hanging over me during January.
I have gotten closure on a large number of projects in November and December, so I have maximum time in January to be with the Lord and my notes.
We have a new caregiver working with Ann twice a week, so that frees me up to go to the office and focus tightly on my notes.
I already have enough content to wear out a rhino.  I don't think I need more revelation about content.
I am focusing on my spirit receiving everything God wants to deposit in me.  With that in mind, I am getting some spiritual ministry to tune-up my spirit.
God knows what I need to be carrying to deposit in others.  And He knows where it is and how to get it into me.
So pray broadly for me to receive all God has for me, so I can impart it to the Tribe.