Group 11 – Arrows

Elisha gave the King of Israel the chance to change world history by doing the prophetic act of hitting the ground with arrows.  The king humored the old man and lost a huge chance to partner with God, and we are still paying the price for that today.
We in the leadership team at SLG have a passion for not missing those kinds of opportunities.  There is no promise at all, that any of us will ever be in one of those extraordinary moves of God that produce exponential transformation.
Should God offer us that opportunity, we have pledged to lean into it, to the max, holding nothing back.
Brave words for someone who has never stewarded an invasion of God's power and grace.
I have the most profound admiration for Peter being able to experience the new, gather his thoughts, lean into a never before, never since moment and be the midwife for the birthing of the church.  He was as amazing a story as the Holy Spirit and the crowd of new believers.
I would love to be that cool headed, swift to synchronize to the work of God, and on point, knowing what to say, and when to sit down and get out of God's way.
Will I ever have that responsibility?  No clue.  Will I be able to step into it if God sends it my way?  No clue.
But we sure CAN pray into my preparation in case God should move with power at this event.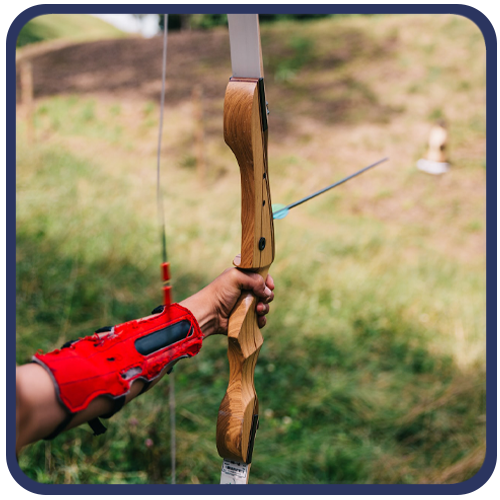 Prayer Strategies

Strategy #1

I have saved the best for last.
When Elisha was dying, the King of Israel came to him, and Elisha had him do a prophetic act: he was to take a handful of arrows and strike the ground.
The king humored the old prophet, tapping lightly a few times.
Elisha was furious because GOD'S WILL was that Aram (Syria) would be expunged by Israel and with three victories they would simply be wounded for a while.
Think of the Middle East then and now. Egypt, Syria and Lebanon still exist.  Moab, Ammon, Edom and Philistia do not.
The way I read 2 Kings 13, God wanted Syria removed from the map with finality and permanence.
A sobering thought when you consider the roll of Syria after the death of Alexander the Great, and the modern role of Assad's Syria.
Here at SLG, I have vowed quite passionately that if I ever am offered a handful of arrows from the Lord, and told to strike the ground, there will not be anything left but splinters when I stop.
Bold words.
Then there is real life.
I have formed this group, and very carefully chosen its members, with an eye to empowering me to fulfill those vows, if Shelby, NC is the time and the place where He gives me the opportunity to change world history.
Each of the previous ten groups is crafted to bring a critical piece of the spiritual landscape into focus, hoping for "critical mass." Getting THAT is a challenge.
Managing THAT wisely, requires wisdom from on high.
And there is a problem.
I am not the fighter I used to be.
A few weeks ago, I posted a question on MeWe about how I am different since coming to South Carolina.  Almost to a person, the response was that I am more likable, more gentle, kinder, easier to be around.
I literally wept.
It was sickening.  I am a nice guy now.
I used to be a Rambo.
I remember the days that some crazy people and I walked around some pretty defiled areas at midnight doing extreme prophetic acts.
I have been in some places in some government buildings around the world that not too many people get into, and done "some stuff" there.
I have been sent on solo missions to take down the national government of a nation and done it, seeing the results.
I have jumped on a plane with four hours' notice and another time driven across the entire nation to bring life to a single person.
And now, I am kind.
Not what I wanted to be when I grew up.
And that is not the result of a conscious decision on my part, or anything God has done.  It is the result of CHRISTIANS who have violently reacted to my doing what I was doing.
I have been torn down by the people of God, in the name of God and while I feel I am wiser in spiritual technology than I once was, I have lost a lot of the fire.
I wonder if God would even bother to give me a handful of arrows.
And if He did, would I have the courage to set a place on fire, with no regard to the inevitable boo birds at the event and after it.
I don't know.
I ponder the classic Christian hymn, Are Ye Able.
1. "Are ye able,"  said the Master,
"to be crucified with me?"
"Yea,"  the sturdy dreamers answered,
"to the death we follow thee."
Refrain:
Lord, we are able.  Our spirits are thine.
Remold them, make us, like thee, divine.
Thy guiding radiance above us shall be
a beacon to God, to love, and loyalty.
4. Are ye able?  Still the Master
whispers down eternity,
and heroic spirits answer,
now as then in Galilee.
In the short run, the "sturdy dreamers" ran and hid.
In the long run, Jesus restored them and sent them back into the game, where they did a bit better.
Does my story line still hold one more chapter of fire in the bones, or am I relegated to wisdom and intimacy for having become kind, and gentle, and beaten down?
Dunno.
But this strike force is designed to do everything I can, to prepare myself for the possibility that I will be called upon to steward the fire of God, relative to the Government of God, in the city called Shelby.
Ultimately, it is up to God what He sees fit to do through me.  It is up to me, to come with the highest level of preparation I can.
For the first round of this strike force, would you privately ponder your own life.  Look at where you had fire.  Look at where you are now.  Look at the forces that shaped you.
There is nothing specific I want you to look for.  Just ask yourself the question: when was I most on fire?
And why?
I will get back to you in a couple of weeks.

Strategy #2

Hello Team.
I have pondered much since I shared my frustration in the first email.
I am limited in my mobility due to Ann's health, but there is not really any limit to whom God can bring to me.
I have been very light on personal ministry the last couple of years, and it has been so good to have more time for study.
But, a lot of the most cutting edge revelation comes through the ministry times, not study.
So I have made a calculated decision to increase my time in personal ministry over the phone and to work mostly with extreme cases – the kind of stuff I used to do back in the day.
This has had an immediate effect of clobbering any semblance of a schedule I once had, since I am using my prime time – when Ann is asleep in the morning – to minister to others, instead of doing my work here.
Can't say that I have seen any dramatic breakthroughs with the people I am engaging with, and I feel more tired than on fire, most of the time.
But it feels as though if I want to shatter some arrows in February, I should do it from a running start, not standing around waiting for something to happen.
So for now, would you pray that God would filter the people who come, and that I would know who to minister to and who not to and that His master plan would be at work, whether I can see it or not.
Things with Ann are deteriorating quickly.
Things at the office are messy as we have hired a new person and that requires a whole lot of shifting around.
I am bringing my best management skills to the table to keep the necessary plates spinning, while staying tunnel visioned on the objective of arriving at Shelby ON FIRE and ready to be used in as radical a manner as the King desires – if He desires.

Strategy #3

Things have smoothed out since the last email.  Thanks so much.
The ministry to others has been more productive, and I have had confidence side-stepping a lot of people.
Things with Ann are still wobbly, but we are functioning.
Things at the office are smoothing out.
Yesterday I finished reading through the Bible for the second time this year, for the Power of God cairn on our property.  A good time.
Next up is the Presence of God and it is extraordinarily compelling.  Barring some clear direction from the Lord, I am planning on spending at least three years on this one cairn.  It just burns in me.
I have pondered much how to ask you to press in for my arrow issue and feel that the most strategic path would be to experience more of the presence of God in the month leading up to the event.
I have sundry strategies for that.  This email is one.  Please press in for my eyes, ears, nose, heart and everything else about me to see and experience flavors of His presence that I never have before, and levels of intensity of His presence I never have before.
Please especially pray into the night watches.  It feels like there is a major section of my spiritual walk that could be unleashed if my spirit could __________________ in the night watches. I don't even know exactly what to ask.
I am a sleeper. I lie down.  I go to sleep in three or four breaths.  I wake up refreshed.
Simple.
But my magnificent sleep doesn't really need to block out the work of God in and on and through my spirit.  So I don't have any strategy to suggest.  Just saying that a LOT of people experience the presence of God in the night watches, and if my spirit is doing anything with God at night, I am not privy to it.
So I put it out there for your consideration.