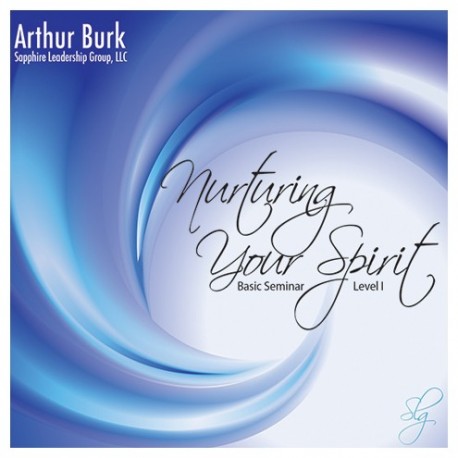  
Nurturing Your Spirit: Basic Seminar Download
Your spirit should be stronger than your soul and able to impact your soul and body.  Here are tools for engaging the spirit in transformational ways.


This is a downloadable album of seven CDs.
More info
Do you feel like you have come into the middle of a conversation when it comes to the human spirit?

You have!

Now we have the beginning of the story for you.

This teaching takes you step by step through the process of working with the human spirit.

Arthur begins with the story of his own pilgrimage, starting from the place of having no concept of ministering to the spirit. He shares how God drew him into a new concept and how he looked in Scripture for the Biblical support.

The first step is to engage a person's spirit, as distinct from their soul. After teaching on that, Arthur models it with two different people. One was an individual who already knew and trusted Arthur and whose spirit was excited about connecting.

The other was a person whose spirit had been wounded and was quite unwilling to come to the front and engage.

The second component of nurturing the spirit is legitimizing. After walking through the Biblical foundations, Arthur ministered to an individual who had uncovered an area of false legitimacy and had not yet managed to arrive at a new place.

Then he showed how to minister legitimacy to the spirit of an African American who had been severely delegitimized because of race.

Finally, there were three different sessions on how to instruct the spirit of a person on the level of the fruit of the Spirit, on the level of the redemptive gifts, and on the level of their niche anointings.

This tool will give you a solid beginning point in ministering to the human spirit. The seminar is split up into segments so that you can easily go back and listen to one section over and over again until you have mastered the skill set.

This album was released in 2007.

This is a downloadable album of seven CDs.
CDs
1. NYS1 CD01 Introduction

$6.00

2. NYS1 CD02 Design

$6.00

3. NYS1 CD03 Methodology

$6.00

4. NYS1 CD04 Legitimacy

$6.00

5. NYS1 CD05 Legitimizing the Spirit

$6.00

6. NYS1 CD06 Application

$6.00

7. NYS1 CD07 Conclusion

$6.00