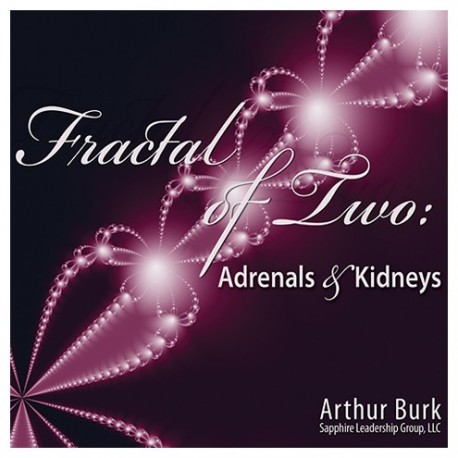  
Fractal of Two: Adrenals & Kidneys Download
The adrenals and kidneys are spiritually dynamic.  Learn the different impact of the two, and how they affect the spirituality of your heart and brain.


This is a downloadable album of seven CDs.
More info
The concept of the heart as a spiritual organ is quite well established in Western theology. The Bible, however, includes the adrenals and kidneys as playing a strategic role in the spiritual climate of a person.

The kidneys think and the thoughts of the adrenals and kidneys are so significant that God specifically judges them for how righteously or unrighteously they think. Their contribution to the spiritual condition of the spirit and body is immense.

They are also the seat of a wide range of emotions, from fear to sorrow to joy. And those emotions seem to be more spiritual than merely soulish.

This album explores the fractal of two through the grid of the adrenals and kidneys, then presents a significant series of blessings for them.

So far, we have not found any portion of the body that is as spiritually responsive as the adrenals and kidneys. The speed with which the body goes into detox when they are addressed is remarkable. And when the detox is over, the breadth of positive results in the body is also remarkable.

This album was released in 2013.

This is a downloadable album of seven CDs.
CDs
1. FTAK CD01 Science and Theology

$6.00

2. FTAK CD02 Covenants

$6.00

3. FTAK CD03 Emotions

$6.00

4. FTAK CD04 Counsel

$6.00

5. FTAK CD05 Instruction

$6.00

6. FTAK CD06 Refining

$6.00

7. FTAK CD07 The Big Picture

$6.00