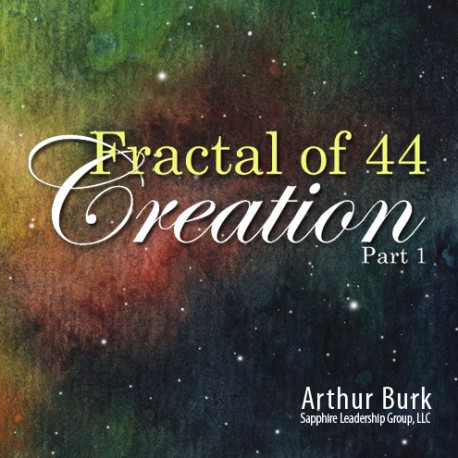  
Fractal of 44: Creation Download
The Blessing of Presence is the fuel that will drive the Mercy Season to its fullness.


This is a downloadable album of four CDs.
More info
Guest speaker comes to town. Big hype. You go, listen, agree, proclaim, accept, believe and leave unchanged.
What worked for him didn't work for you. Then, you and the devil team up for a session of bashing yourself. Must be your fault, since it worked for him and for many of your friends.
Or not.
The Mercy Season is incredibly nuanced. Therefore, the Blessing of Presence depends on your design. That is far more than your redemptive gift and your niche anointings. There are literally millions of different configurations of the life of God in you, that can be expressed as a Blessing of Presence in the Mercy Season.
The seminar started with a description of the Mercy Season dynamics and the difference in how the life of God flows now, versus during the Ruler Season.
In the second session, we following the trail of Margaret's life – real story, real name. I deconstructed what God did and what she did to grow into the level of remarkable interaction with Creation she has now. We isolated seven different facets of her decades-long journey that brought her to the present. The objective was to allow you to recognize what God has been doing in your life, when you did not even know a Blessing of Presence existed.
In the third session, the fire came. We discussed and applied two different tools for engaging with the treasures in the land. It was intense, and joyous.
In the final session, among other things, we went to the core of essence – time and space – and explored how to tell if you have a design piece in one category or the other.
Perhaps one of the most valuable facets of the seminar was the tools in the fourth session on how to develop ANY part of your design, converting it from potential to a Blessing of Presence.
This album was released in 2023.
This is a downloadable album of four CDs.
CDs
1. F441 CD01 The Big Picture

$9.00

2. F441 CD02 Prerequisites for Mercy Season Fuel

$9.00

4. F441 CD04 Family Lines, Time and Space

$9.00