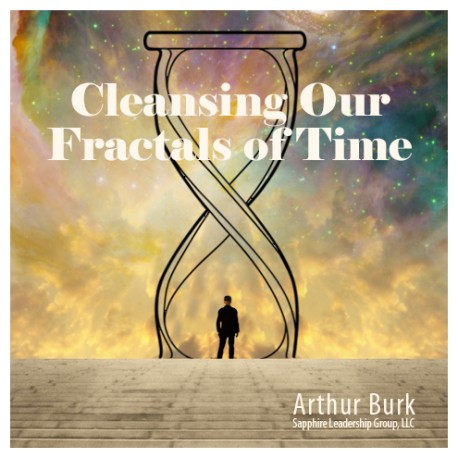  
Cleansing Our Fractals of Time Download
Here are fresh healing and deliverance prayers to restore our three spiritual timelines.  Healing spiritual time releases healing to spirit, soul and body.

This is a downloadable album of four CDs.
More info
Clock and calendar times are sources of conflict from when we are born to the day we die.  Some people manage social time constraints well and some poorly, but all of us are controlled by and limited by clock and calendar times.

There is a vastly higher level of conflict around our spiritual timelines, because the devil knows the cascade of limitations he creates in us when he damages our spiritual time.
                -We are limited in our ability to engage with God appropriately.
                -We are severely hampered in our ability to be reconciled to who we are and what we are called to do.
                -The power of principles in our lives is truncated if our spiritual timelines are compromised.

This album has a basic teaching about the spiritual dynamics of your time, followed by an extensive warfare and healing prayer for the three primary strands of your spiritual timeline:  Father, Son and Spirit. 

The second half of the album addresses the fractals of 33 and 11 which free up your spirit to execute the restoration that needs to be done in your body and soul. 

This is a trailblazing teaching, not a minor enhancement of an old teaching.

This album was released in 2023.

This is a downloadable album of four CDs.
CDs
1. COFT CD01 Unitary Segmented Binary Time

$9.00

2. COFT CD02 Cleansing the Three Strands

$9.00

3. COFT CD03 Fractal of 33

$9.00

4. COFT CD04 Fractal of 11

$9.00