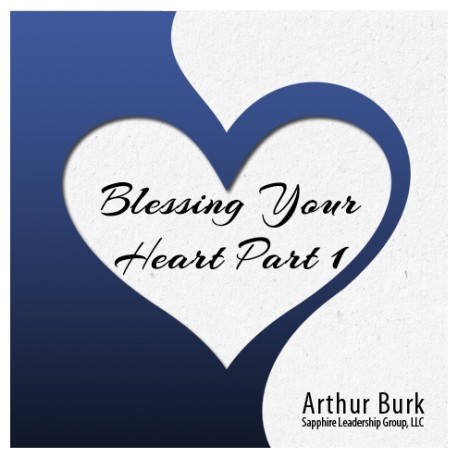  
Blessing Your Heart Part 1 Download
Our heart is the central battlefield between God and the devil. This album shares deliverance prayers and strategy for living better in a war zone.


This is a downloadable album of four CDs.
More info
The first commandment is well known.  It is also impossible to obey. You cannot will yourself to feel any particular emotion.  Thus you cannot CHOOSE to love God with all your heart.
It is like physical growth.  You can't CHOOSE to add muscles in some particular part of your body.  Your will is incapable of commanding muscles to develop.
Therefore, we have to adopt an indirect, but very effective means, of muscle growth, which is exercising.  Your will CAN get you to the gym (in theory anyway!) and IF your will gets you to the gym, and if you engage in a strategic process, the muscles will emerge.
The same is true of your love for God.  There are principles that need to be embraced in our journey and can be, as an act of your will.  And if you will embrace those principles strategically, consistently, over time, the love for God in your heart will emerge as the natural fruit of those principles.
In this album, we explore one principle in depth, and do significant deliverance ministry to remove the demonic devices related to the spiritual dynamics of abandonment and of powerlessness, so that the work you do with the principle, is transformational.
This is a message of huge hope and dignity to those on a journey.  It is not a condemnation for not working on your love life, or an exhortation to try harder with tools that have not worked before.
It is an onramp for transformation for those who do have a work ethic.
This album was released in 2023.
This is a downloadable album of four CDs.
CDs
1. BYH1 CD01 Gods Heart about Our Heart

$9.00

2. BYH1 CD02 Your Journey

$9.00

3. BYH1 CD03 Abandonment

$9.00

4. BYH1 CD04 Battle with Powerlessness

$9.00