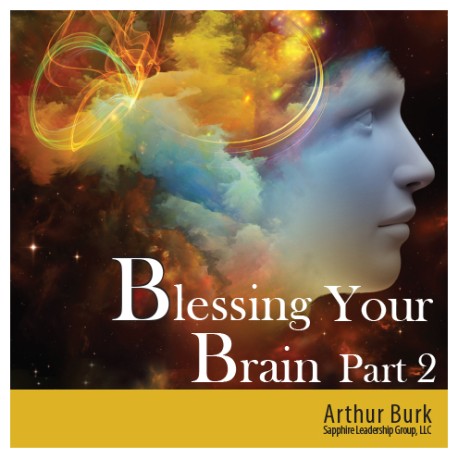  
Blessing Your Brain Part 2 Download
Is your brain capable of doing the things your spirit is capable of seeing? This album will give you tools for bringing your brain up to speed, to release your spirit.


This is a downloadable album of five CDs.
More info
Suppose you long to speak another language, but your brain does not know it. That is a frustration and an inconvenience.

But supposed your spirit has clearly heard your God-given call, but your brain is not able to execute at the level needed to do that.

This is a tragedy, not an inconvenience.

And THAT is exactly why we are having this series of events, to unlock the potential in your brain, so that your spirit can run flat out, fully achieving everything God intended.

We began by looking at the seven different kinds of memorials in Scripture, with special emphasis on the memorial established in our frontal lobe, between the eyebrows. There are negative memorials which are at times paired with ones in the heart. The prayer time for removal was deep.

Then we dug deeply on the Curse of Cain which blocks us from receiving the specific expression of the life of God that you need to possess your birthright.

A lot of time was spent removing Luciferian time, and cleansing and repairing the timelines of Father, Son and Spirit in our brains and whole being.

One of the most high energy moments of the day was when we dealt with how to remain emotionally grounded in the face of gas lighting, especially by narcissists and religious leaders.

This album has some teaching, but it is primarily ministry prayer, not a cognitive defense of any of the fairly exotic ideas we explored.

This album was released in 2019.

This is a downloadable album of five CDs.
CDs
1. BYB2 CD01 Memorial Stones

$7.00

2. BYB2 CD02 Curse of Cain

$7.00

4. BYB2 CD04 Groundedness Part 1

$7.00

5. BYB2 CD05 Groundedness Part 2

$7.00