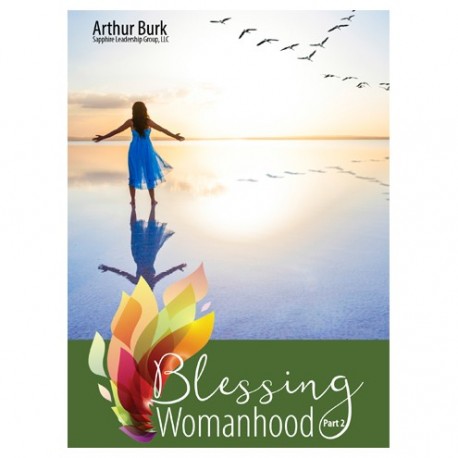  
Blessing Womanhood Part 2 Download
Exceptional womanhood consists of discovering the essence God placed in you and finding out how to unpack it in the context He placed you in.  This album features nine women from Scripture with unusual journeys. 


This is a downloadable album of four CDs.
More info
Imagine being a thespian who was born into a family of athletes.  The pressure to engage in some sport would be very high.  And the possibility that no one would recognize your design as a thespian would be equally high.

The result is that you would invest a lot of effort in becoming modestly good at something that brings you moderate pleasure, while failing to ever develop the treasure in you that would bring you deep fulfillment.

This is a LOT of people's lives.

God designs each woman to build from their essence.

For Elizabeth, that meant a monastic season after conception, as she built deep awe of God into her spirit.  For the Queen of Sheba, that meant loading up on the bling and taking her highly competitive spirit to match wits, wealth and wisdom with the biggest other Exhorter on the continent.

Two widely differing building projects, but each one flowing from essence.

This album highlights nine women from Scripture, exploring their essence, not their story line, and celebrating how their social context drew out of them the unique treasure in each one. 

This album was released in 2019.

This is a downloadable album of four CDs.
CDs
1. BW2 CD01 Transcending the Moment

$8.00

2. BW2 CD02 Two Competitors

$8.00

3. BW2 CD03 Using a Key Resource

$8.00

4. BW2 CD04 Three Hard Lives

$8.00