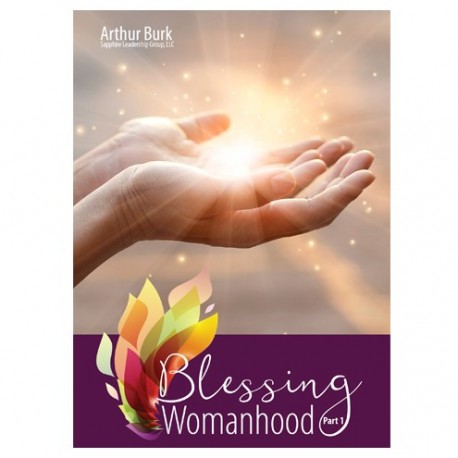  
Blessing Womanhood Part 1 Download
The office of womanhood needs language and definition before we can choose to grow into it with wisdom and grace. This is an introduction to the topic. 

This is a downloadable album of six CDs.
More info
Suppose you have a daughter who will be transitioning into womanhood in time.  How would you as a parent prepare her for the intersection of her spirit, soul and body around the topic of womanhood? 

The culture focuses on form and function.  If you are going to compete vigorously with the culture and define womanhood differently for your daughter, what would that look like?

Suppose you are a single woman.  You wish to unpack your womanhood to the fullest, but being a wife and a mother are not part of the package right now. 

What else is there?  How can you grace the office of womanhood at an exceptional level in other ways?

Or suppose you are in or after a rough marriage.  The man in your life has shredded your self-respect and your vision for your life. 

Who are you after a brutal marriage?  What is there left to build into elegant, powerful, compelling womanhood after the spiritual, emotional and physical damage of that kind of a marriage?

These blessings for womanhood (as distinct from blessings for women) won't give you all the answers, but they will certainly give you language and a focus to get started in all three categories. 

This album was released in 2019.

This is a downloadable album of six CDs.
CDs
1. BW1 CD01 Essence of Womanhood

$7.00

2. BW1 CD02 Facing Powerlessness

$7.00

3. BW1 CD03 Vindication From God

$7.00

4. BW1 CD04 Challenging Transitions

$7.00

5. BW1 CD05 Righteous Rebels

$7.00

6. BW1 CD06 Treasured Women

$7.00