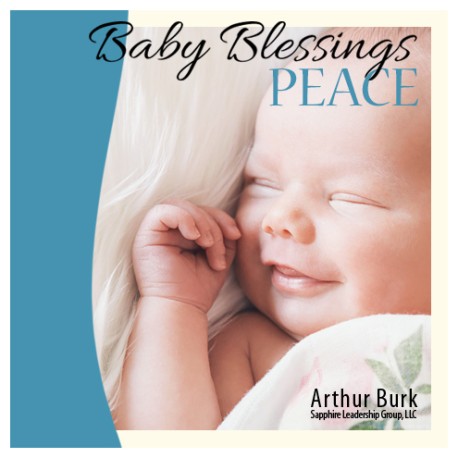  
Baby Blessings: Peace Download
A feeling of peacefulness depends on the construct of your brain and the vitality of your spirit. This set of blessings will transcend the turmoil in life.


This is a downloadable album of two CDs.
More info
When the angels greeted the shepherds with news of Jesus' birth, the heart of their announcement was "Peace on earth." Centuries later, it is still an elusive prize, largely because people who are not at peace with God or themselves are seeking to create communities that are at peace.

Immersing your baby in these blessings while he or she is still in the womb will create peace at the core, before there is turmoil in their environment. Thousands of parents have seen the difference this makes in their babies.

From a mother's point of view, it is certainly desirable to have a peaceful baby, but the real proof is what others say. Peace in our spirit is discerned. Even people who have never heard of discernment, have no idea they have it, and don't know a thing about the human spirit, will swiftly comment that these babies are peaceful.

Most people depend on external circumstances being stable for them to have some peace in their lives. It is a joy to watch children who have developed peace at their core bring the gift of peace to a turbulent community, simply by their presence.

If you missed this deposit of peace in your childhood, these blessings will help build that into you, regardless of your age.

These two CDs are part of the "Ministering to Babies in the Womb" album, but you may also purchase them individually here.

This album was released in 2003.

This is a downloadable album of two CDs.
CDs