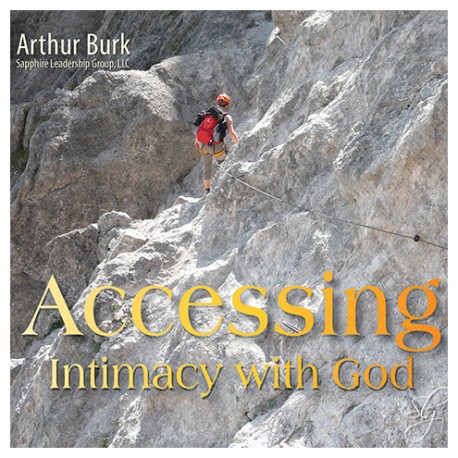  
Accessing Intimacy Download
If you find it difficult to connect with God intimately, this album will give you both growth strategies and spiritual warfare tools to enrich your journey.


This is a downloadable album of six CDs.
More info
Some people flow right into an emotionally intimate connection with God. Others work incredibly hard for that connection and it evades them. This album is for you!

There are very specific disciplines you can embrace that will massively improve your capacity to engage with God both cognitively and emotionally.

First, you need to develop your brain. Think of a three month old child with a normal brain. He simply lacks the capacity to eagerly desire a Haagen-Dazs jamocha shake. His brain is certainly able to LEARN how to like it a lot, but at that moment, he has had no experience with this gastronomic treasure and therefore, not the slightest capacity for enjoying it.

If you are intimacy-deficient across your whole life, you have some serious work to do to make that portion of your brain come alive and engage, but it is possible. If you are quite able to enjoy intimacy on the soul and body level, then it is a small step for you to transition that to the spirit level – but it will still take some fierce intentionality since the transference is not automatic.

Second, you need to learn the specific on-ramps that your SPIRIT needs to find intimacy. They are different for each person and using someone else's on-ramp to intimacy won't do you much good. You were designed to meet God a particular way, and you need to learn what THAT way is for you.

Third, there are a lot of demonic strategies designed to keep you from connecting with God. This album contains teachings and warfare prayers about some deep healing strategies that are not available in any other teaching that we know of.

These come from a blend of revelation from the Word of God and experience in deliverance and inner healing.

This teaching was recorded with a live audience. Each concept was taught then immediately modeled with those who were present.

This album was released in 2015.

This is a downloadable album of six CDs.
CDs
1. AI CD01 The Battle

$6.00

2. AI CD02 Your Brain

$6.00

3. AI CD03 Your Soul

$6.00

4. AI CD04 Your Spirit

$6.00

5. AI CD05 Time Life and Light

$6.00

6. AI CD06 Sound Flow and Essence

$6.00