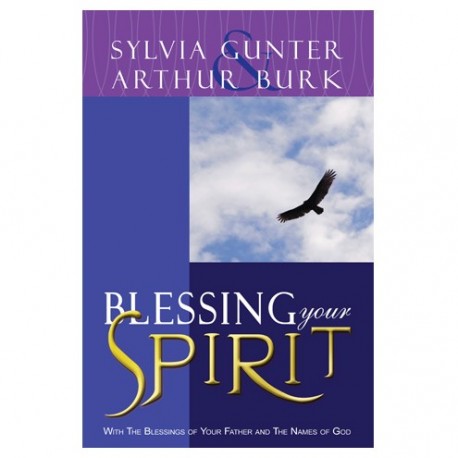  
02. Blessing Your Spirit
Read these blessings to your family, friends, or yourself. These are daily blessings designed to legitimize your spirit and to speak to your spirit about the Father. Many people have been deeply impacted by them.


This is a book.

More info
Our human spirit is responsive. When it is ignored, it will atrophy. When it is nurtured it will grow.

Truth is the nutrient that most powerfully transforms your spirit. Your spirit needs to know the truth about you and your God. Some of that truth is spoken by the Spirit of God to your spirit and some is input that you deliberately seek.

This book is a series of blessings designed to leverage the growth of your spirit. It begins with a fathering theme. For 40 days, legitimacy and identity are explored from the Father's perspective. Then after we have seen ourselves from God's perspective, He invites us to see Him. There are 21 more days of blessings flowing from the names of God.

Finally at the end of the book there is a list of verses that describe the range of activities and emotions of the human spirit. We have such an emphasis on the work of the Holy Spirit that most people do not have a working theology of their own spirit.

We must focus on speaking to our spirits and the spirits of others, asking God to bring into our lives a massive amount of challenge, nurture, stimulation and direction for the spirit. A person's spirit should rule the soul, but it doesn't get there automatically or accidentally.

Being filled with the Spirit means that God's Spirit in you infuses and controls your spirit, soul, and body. When your spirit is controlled by His Spirit and is dominant over your soul, your whole person is conformed to God's truth and His intention for you.

This is a trailblazing new resource. We would welcome reports on how you have been transformed by using these prayers.

This book is written by Arthur Burk and Sylvia Gunter.

This book was released in 2005.