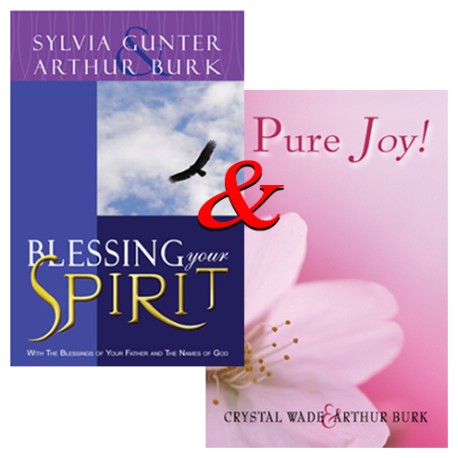  
Blessing Books Bundle
We are designed to need both a mother's blessing and a father's blessing.  Here is one volume of each.

This is a set of 2 books.
More info
The Old Testament is patriarchal.

Adam.  The father was the family priest.  The covenant was with Abraham, not Abraham and Sarah.  Mosaic Law was masculine.  Prophets, priests and kings represented God in the masculine motif.

The New Testament represents God in a dual-gendered way.

To walk in full maturity, each of us must come to know Christ from the female perspective – the Bride of Christ relating to the Bridegroom – and from the male perspective – sons of God relating to the King and the Kingdom.

This dual-gendered dynamic was loudly modeled when Jesus was taken to the Temple for dedication.  There He received a blessing from a man AND a woman.  That is unprecedented in Scripture.

This package of two blessing books is an initial offering of the dual gendered spectrum of the art of blessings.

Blessing Your Spirit is primarily, but not exclusively, my blessings, overtly from a fathering stance.

Pure Joy! is Crystal Wade's blessings, overtly from a mothering stance.

Both are about joy.

Each has a different tone.

Every person needs both sounds in their blessings. 


Blessing Your Spirit was released in 2005 and Pure Joy! was released in 2007.

This is a set of 2 books.