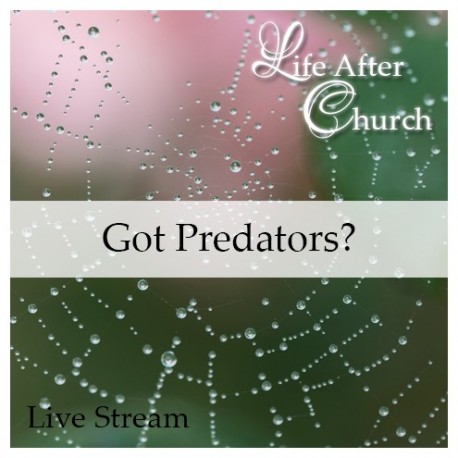  
96 LAC 14: Got Predators Warfare Video
Predators are human beings who are controlled by demons in order to hurt other human beings. This video gives you strategy for pushing back against the demons.

This is a recording of a Live Stream Video Broadcast - cost includes 428 days of access after purchase date and can be viewed from your SLG account in "My Streams".
More info
We use the term predator to describe human beings who have the following characteristics:


Defiant lawlessness, especially changing boundaries
Blatant, continual exploitation
Irrational handling of data
Consistent pattern of expressing dishonor broadly
We understand that these people in authority are usually wounded and that is a high cause of their abusiveness, but it is exacerbated by the demonic. This video is not about confronting or healing human beings, it is about engaging the demons from a distance in an effective way.

Addressing the demon without addressing the human being does not solve the entire problem, but it usually does dramatically reduce the intensity of the problem.

In the Holy Communion service Arthur modeled warfare prayer against the predator demons so that you could customize it for your own situation.