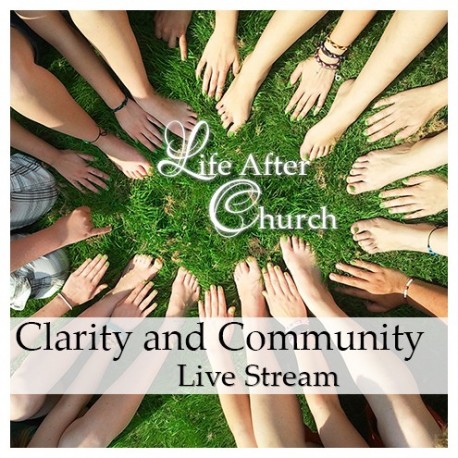  
86 LAC 2: Clarity and Community
Sometimes it is harder for Christians to form community than non-Christians. Here is some insight into that dynamic and some tools for change.

This is a recording of a Live Stream Video Broadcast - cost includes 428 days of access after purchase date and can be viewed from your SLG account in "My Streams".
More info
Millions of Christians struggle with lack of fulfilling community. There are many reasons for this, but one of the most common is lack of intentionality of building community.

One way to look at the big picture is as a sequence of four steps: The conception of your vision for community, the preparation, birth, building it out.

Each of these is an art form. None of them standing alone will do the job, but investing in the four intentionally and sequentially can make a difference.

Think of it like playing scrabble. You need letters, but you also need the letters in a proper sequence.

For many who have come out of community in the institutional church, there is an added factor and that is the curses from the institutional church proclaiming the future inability of forming a new community.

For some this is as old as the Anglican excommunication in the 16th and 17th centuries. For others it is more immediate.

The Holy Communion service deals with very specific warfare to set you free from the curses against being able to build community.