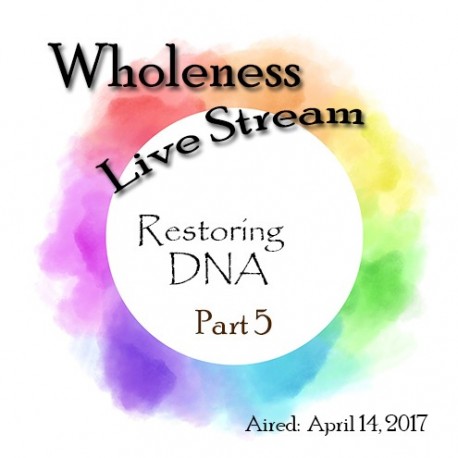  
84 Wholeness 5: Restoring DNA
We are spirit, soul and body. Arthur presents a model suggesting that our spiritual activity can compromise our healing our DNA.

This is a recording of a Live Stream Video Broadcast - cost includes 428 days of access after purchase date and can be viewed from your SLG account in "My Streams".
More info
The medical world today has struggled with genetic issues. We have the ability to document genetic problems and there are some data points about what causes the DNA to break down.

However most of the triggers that cause the breakdown of DNA have not been identified by science. Arthur presents a possible link between our spirit, the world of fractals and our physical DNA. This model is unproven, but he gives you a solid starting point to be able to explore it further on your own.

In the Holy Communion service, the focus is on the nature of our perspective of God. Most people acknowledge the existence of God. Many people worship God, but Arthur proposes a richer, deeper focus on the nature of God.