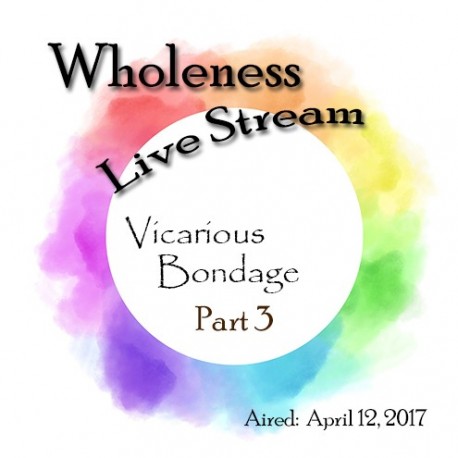  
82 Wholeness 3: Vicarious Bondage
Do you consistently get blamed for situations you did not cause? You might be experiencing vicarious bondage. This video explains the roots of the problem.

This is a recording of a Live Stream Video Broadcast - cost includes 428 days of access after purchase date and can be viewed from your SLG account in "My Streams".
More info
Vicarious bondage means you are tied into a group iniquity, and are being punished for what that group did in the past, even though you were not part of the group then. If you, in the current, find yourself to be a scapegoat frequently for unrelated situations, coming from disparate people, it might be a marker for vicarious bondage.

There are seven different sources that we have identified so far that can cause a person who is completely innocent to be bound to the punishment that God has meted out to the group in question.

This video allows you to explore those seven sources, see which ones fit, and then disconnect from the group judgment so you can stand on your own.

In the Holy Communion service, we focus on the inverse of the vicarious bondage and that is our collective association with Christ on the cross.