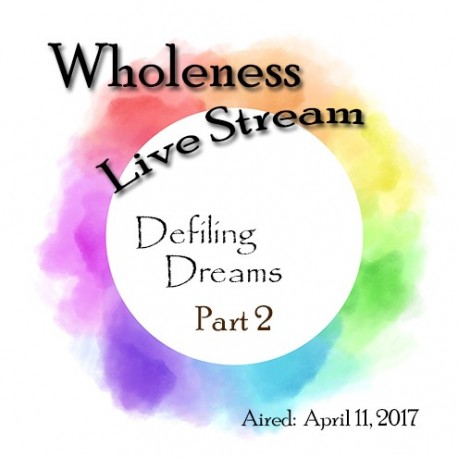  
81 Wholeness 2: Defiling Dreams
There are dreams that produce terror and dreams that change the shape of the environment. This video explores the roots and a warfare strategy for each.

This is a recording of a Live Stream Video Broadcast - cost includes 428 days of access after purchase date and can be viewed from your SLG account in "My Streams".
More info
There are three common flavors of terror dreams: generational covenants, death spirits or simply floating terror.

There is another category of dreams where your environment changes. You are moving toward an open door and when you get there the door is gone.

In this video, Arthur explores the possible causes of all four kinds of dreams and, for each one, does specific spiritual warfare to close the open door.

Holy Communion is additional warfare regarding the thoughts and your mind at night.