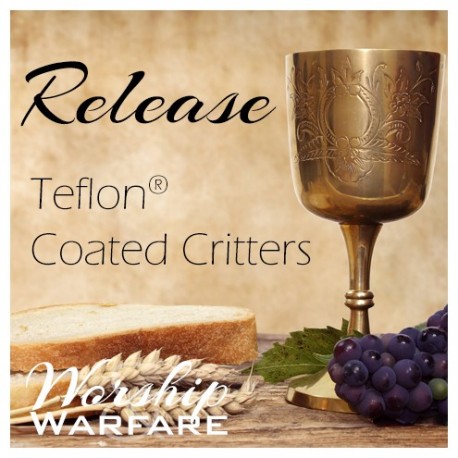  
76 Release 2: Teflon® Critters
If neither deliverance nor the principles seem to work for you, you may have been captured by an Antichrist spirit, often through no fault of your own.


This is a recording of a Live Stream Video Broadcast - cost includes 428 days of access after purchase date and can be viewed from your SLG account in "My Streams".
More info
Many people go for deliverance and with some experimentation they find a practitioner who has the key they need. Millions of people have been set free through deliverance.

There are others who have been going for deliverance for decades and it seems as though nothing ever happens for them.

The same is true for principles. Some people invest and see immediate fruit and others invest massively and don't see fruit.

There are various reasons for these dynamics but one of the least known is the Antichrist spirit. The Antichrist spirit hides within a sound proof chamber to escape eviction, and from that place is able to cause a life to be barren.

This teaching explores the ways the Antichrist spirit can come into someone's life through no fault of their own. During Holy Communion, Arthur models deliverance from the sound proof room.