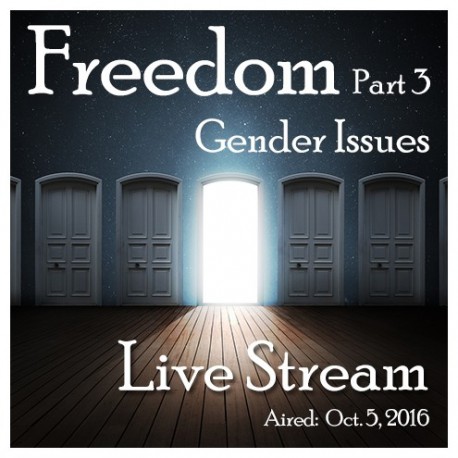  
72 Freedom 3: Gender Issues
The fractal of two is a foundation of all life. Every living thing is either benefited or damaged by how the fractal of two is in alignment.

This is a recording of a Live Stream Video Broadcast - cost includes 428 days of access after purchase date and can be viewed from your SLG account in "My Streams".
More info
The beginning point is the womb, and how the fractal of two is expressed in gender and how gender in the womb is received or rejected. There are many implications to the emotional embracing or rejecting of the fractal of two by the baby in the womb.

In this broadcast, Arthur looks at the spine, specifically targeting two spots on the spine that are very gender related.

This video includes a detailed teaching from Colossians 1 about how to bring a damaged fractal of two into alignment.

In the Communion service, there is a deep focus on the difference between justice and mercy.   The death of Christ is about justice and understanding His death through the grid of justice makes it a richer, fuller Holy Communion.