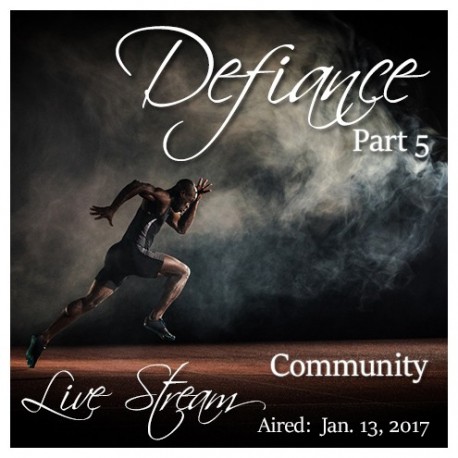  
69 Defiance 5: Community
We commonly experience injustice at work. This video allows you to analyze the nature of the injustice so that your strategy is wise and effective.

This is a recording of a Live Stream Video Broadcast - cost includes 428 days of access after purchase date and can be viewed from your SLG account in "My Streams".
More info
Our initial reaction to injustice at work is – usually – to focus on the injustice, and that is probably the most useless approach to dealing with it. Arthur presents five steps to developing an effective strategy.

An effective strategy is one that is drawn from your design not one that is defined by the nature of the injustice. Think of Daniel, Nehemiah, Joseph and Esther. Each had injustice at work, and each handled it differently based on their own design.

When you develop a strategy that flows from your design, it will be much more effective. This is not a silver bullet approach but one that is highly customized.

In the Communion service, Arthur overtly stepped into the Office of Servant in order to wash our feet, to cleanse us and to remove the pain and the shame from the battles that we experienced at work.

It was a very intimate Communion service.