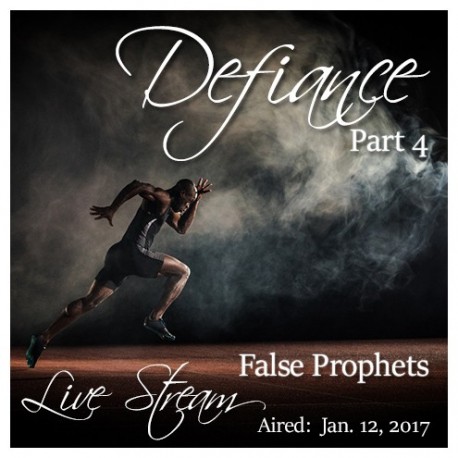  
68 Defiance 4: False Prophets
Some prophecies are simply false. Others are toxic. This video explores how to tell the difference between the two and what to do about defilement from toxic prophets.

This is a recording of a Live Stream Video Broadcast - cost includes 428 days of access after purchase date and can be viewed from your SLG account in "My Streams".
More info
This video explores how the prophetic movement got distorted, but more particularly, how you can identify a toxic prophecy.

One of the earliest marks of a toxic prophecy is that your connection with God or your intimacy with God is decreased.

Arthur explores other markers that will allow you to look at the past prophecies you have received and determine if there are any that are suspect. The video concludes with tools to extract yourself from the damage done by a toxic prophesy.

The Communion service is specifically a warfare time to release those who have been trapped through no fault of their own in a prophecy that has been damaging and has been devouring their spiritual or their external life.