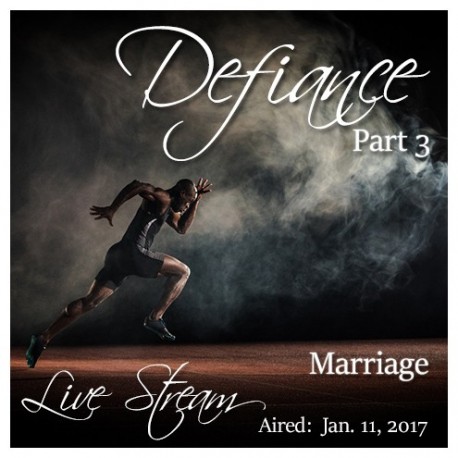  
67 Defiance 3: Marriage
A marriage may have difficulties because of problems in either the soul or spirit. This video explores five little known doors of entry for spiritual distance and dissonance in a marriage.

This is a recording of a Live Stream Video Broadcast - cost includes 428 days of access after purchase date and can be viewed from your SLG account in "My Streams".
More info
Consider these three pictures of putting two things together.

The first picture is a key in a slot.  It is a very precise, specific fit.

The second picture is of moving.  You stack a small box on top of a larger box.  It works.

The third picture is of putting two eggs together, while they are still in their shell.  There is no hostility between the two eggs, but there is no connecting point that makes them fit.

This is a picture of some marriages.  There is nothing wrong between husband and wife, but they don't connect; they don't fit together; there is something different about their marriage.  Some of the time the inability to connect can be the result of spiritual issues.

In this video, Arthur explores five different areas where spiritual distance can exist in a marriage.  For example, there is the issue of the office of marriage.  If you are cleansed, your spouse is cleansed, but the Office of Marriage was defiled by one of your forefathers, that can contribute to distance.

In each of those five areas, Arthur models deliverance warfare that you can adapt to your own situation.

In the Communion service, Arthur focuses on the Office of Marriage, warring to sanctify it according to God's original design.  Special attention was paid to removing defilement from religious systems and government systems that may be corrupting your marriage.

If your marriage is good on the soul level but you are not as connected on the spiritual level as you are on the soul level, this clip may reveal to you the hidden causes of the mysterious distance between you and your husband.