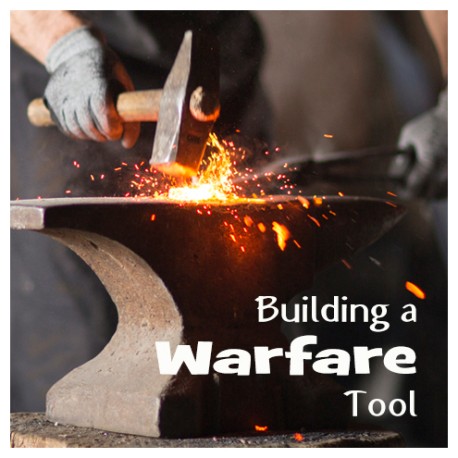  
52 Resources 7: Building a Warfare Tool
Here is a seven-point strategy for developing a spiritual warfare tool when you face some obstacle that is beyond your current tool kit. Original record date was October 13, 2022.
This is a recording of a Live Stream Video Broadcast - cost includes 428 days of access after purchase date and can be viewed from your SLG account in "My Streams".


More info
No matter how much we know about spiritual warfare, there are always spiritual dynamics we don't have specific tools for.
This video contrasts our substantial knowledge of how to cleanse land from its spiritual defilement and how little we know about the air. Yet, it is clear there are strongholds of iniquity in the air, and we need to be able to build fortresses of righteousness there.
Using that playing field, Arthur walks through a sequence of seven steps in the discovery and development of a new spiritual warfare tool.
The seven steps can be used for any issue you engage with.
We are not called to own every single problem that shows up on our doorstep. But when there is an issue that the Spirit confirms is ours, and we don't have the tools to deal with it, instead of referring them to someone else, we can use this process to find the answers from Scripture.