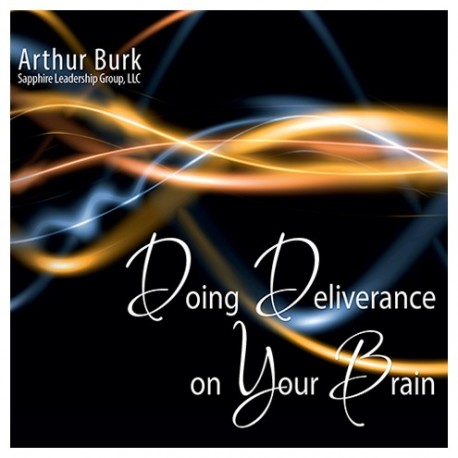  
Doing Deliverance on Your Brain Download
Deliverance for your brain needs different tools. This album shows the theory, then allows you to witness three live demos, with remarkable results.

This is a downloadable album of eight CDs.
More info
Many people have been through extensive deliverance yet still face intractable internal conflict. Sometimes the source of that is in the brain.

This seminar covers the unique role of the spirit and of the soul and of the brain, then builds a model of how they intersect in a natural way. From there, we look at sundry aberrations. Included in this seminar was looking at some qEEGs of different brain activities.

These segments of qEEGs are available for viewing on our YouTube channel.  Click here for the playlist.

When all the theory was on the table, we did three live demos, showing how to partner with the human spirit to diagnose the problems in each sector of the brain. After the diagnosis, we worked through the deliverance process with each person in front of the whole audience.

There was quite a broad cross section of activity among the three. We had demons, Leviathan, AHS, generational curses, devices and spirit wounds.

For anyone who is working in deliverance, this will give you a significant new set of tools to add to your existing tool kit. And for those who have problems that won't budge, it is certainly worth a look in this direction as well.

Deliverance in the brain is a different process than the other kinds of deliverance we do.

This album was released in 2014.

This is a downloadable album of eight CDs.
CDs
1. DDYB CD01 Historical Overview

$6.00

2. DDYB CD02 Soul Dynamics

$6.00

3. DDYB CD03 Spirit Dynamics

$6.00

4. DDYB CD04 Aberrations

$6.00

5. DDYB CD05 Diagnostics and Deliverance

$6.00

6. DDYB CD06 First Live Demo

$6.00

7. DDYB CD07 Second Live Demo

$6.00

8. DDYB CD08 Third Live Demo

$6.00