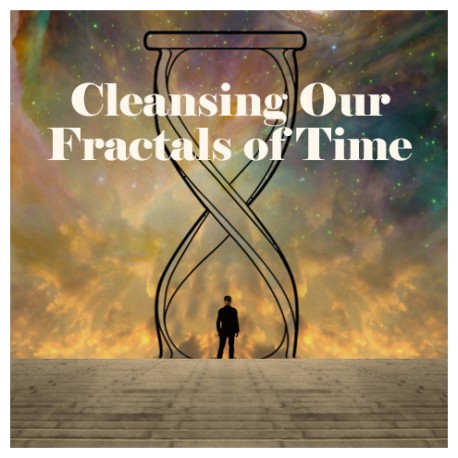  
Cleansing Our Fractals of Time Seminar
This seminar takes place at the Le Grand Center at 1800 E Marion Street in Shelby, North Carolina, 28152. Seminar hours are 9:00 a.m. to 5:00 p.m.
REGISTRATION IS CLOSED.
Please click "More Info" for logistics and seminar details.
More info
DISCLAIMER
The seminar is designed to cover teaching about multiple fractals.
HOWEVER, if God moves with power in the midst of the teaching, the notes will be thrown out, as we synchronize with HIM to get maximum transformation, wherever HE chooses to move.
We seek to be transformational, not informational. At whatever point the information produces critical mass and God moves, we will defer to His sovereignty with delight.
In any move of God in a group, some people are completely untouched. We understand that dynamic, and understand that those who receive neither a touch from God, nor teaching from me, may feel cheated by my decision to stop teaching when God is moving.
This disclaimer is simply saying that I understand that feeling of disappointment, and I am not able to resolve the dilemma of God moving mightily in a group, but not comprehensively, and I have chosen to defer to Him, should that moment come.
And I have told you in advance. If you absolutely need all of the teaching, then don't sign up for the seminar. Wait for the album, when you know for sure what you will get – or not get!

Seminar Description
In one sense, no one was "in" fifth grade. The reality is that a child might be reading at the 3rd grade level, doing math at the 6th grade level and understanding geography at 9th grade level.
Few people are so congruent that they are learning all the 5th grade stuff during the 5th grade.
Similarly, our four time lines are rarely congruent. We have the time lines of the Father, Son, Spirit and our humanity. Commonly our relationship with the Trinity is quite uneven and the life that flows from the Trinity to our human time line is therefore substantially uneven, affecting different facets of our health.
Further, the time lines we inherit from our generations are marred and diminished and defiled in sundry ways but can certainly be repaired and restored.
The plan is to do a very basic teaching to set the stage, then spend the bulk of each session in warfare and healing prayer for the whole group, collectively. In addition to cleansing time, I will be introducing my model of the fractals of 11, 22, 33 and 44 as they specifically pertain to our bodies.
I have been using this tool selectively in personal ministry, where physical health issues seemed to be rooted in spiritual issues that were diffused – not like a demon present at some specific place in our body.
We have seen consistent, remarkable healings across a broad spectrum of issues with this fractal approach.  It is still a bit of a mystery – I am not sure what all is involved in those four fractals, but I know we are getting measurable, verifiable, sustained change.
That means it is time to enlarge the test pool.
My plan is to throw all the mud I have on the wall, then do what the researchers call "a longitudinal study."  We will be emailing all of you who attend the event, a week after the event, then every six months, for two years.  Each time you will receive an optional questionnaire about your health so we can track the immediate and long term health impact of this "carpet bombing" approach.
My anticipation is that hitting both the time lines and the fractals simultaneously will make a measurable, verifiable, sustained difference in a lot of people's lives.
But, we won't know, until we do it.
This IS experimental, in that I don't understand the full mechanics.  But it is far more than a half-baked potato.  This has been tested in many applications for about six years.
* * *
Some logistics.
We will break for lunch, scatter and go off-site to the community.
All children are welcome at no charge. There is no child care but I am not disturbed by children playing quietly around the periphery of the event.
The venue is set up with tables with two seats per table. You can take notes or just soak in the process, however you see fit.
We do plan on recording the event, and assuming all goes well, will be releasing the album a few weeks later.   You will not be permitted to record on your phones during the event.
If the event is about to sell out, we will post it on MeWe when we get down to the last 30 seats or so.  If we do not sell out, we will close registration on the Monday prior to the event. No walk-up registrations will be allowed.
Seminar Details:

Date
Saturday, February 4, 2023

Time
9:00 a.m. to 5:00 p.m.

Cost
$100 per adult. Children are free and very welcome.

Location
LeGrand Center
1800 E Marion St
Shelby, NC 28152

Housing
There are basic hotels in Shelby. It is 45 minutes away from the airport in Charlotte, and there is a broader selection of hotels in that area.