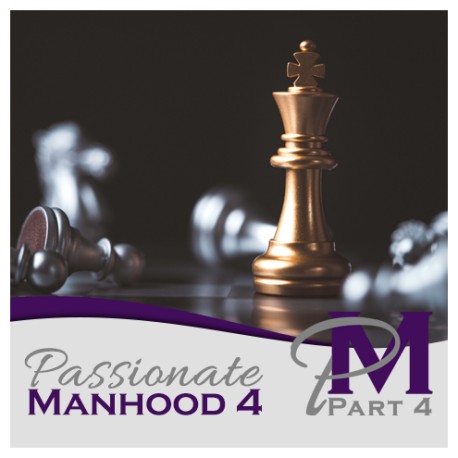  
2. Passionate Manhood Part 4 Seminar
We should know how to build and how to fight.  This seminar shows how to leverage the assets you discovered in PM3 to fight more effectively.

Please see the "More Info" section for logistics and seminar details.
More info
In the sixth level of parenting, each child should learn how to build and how to fight.

For both, you need resources.

When we do spiritual warfare from the posture of need, pain or fear, we have minimal authority. When we know what authority our journey has given us, we are much more dangerous.

In the morning, I will build model after model of how to leverage the authority we have, to do specific kinds of warfare.

In the afternoon, I will flip the narrative and envision specific kinds of problems, then reason back to what authority you would need to find in your community if you do not already have it.



Some logistics:
We will break for lunch, scatter and go off-site into the community.  You may not bring your food into the venue.
All children are welcome at no charge; please let us know they are coming so we can reserve them a seat.  There is a message box on the check-out page, where you can leave their names.  There is no child care, but I am not disturbed by children playing quietly around the periphery of the event.
The venue is set up with tables with two seats per table.  You can take notes if you wish, including using a tablet or other silent device, but NOT on a laptop, since the keyboard noise is quite distracting to those who are having a deep encounter with God.
We do plan on recording the event, and assuming all goes well, will be releasing the album a bit later.
You will not be permitted to record on your own devices during the event.
If the event is about to sell out, we will post it on MeWe.
If we do not sell out, we will close registration 1:00 p.m. Eastern time, February 1, 2024.
No walk-up registrations will be allowed.
Please do not take pictures of the event, other than with the knowledge and permission of the person in the picture  ̶  as in a selfie with a friend, which IS permitted  ̶  but not a picture of the gathering.


Seminar Details:
Date and Time
Saturday, February 3, 2024
9:00 a.m. to 5:00 p.m.


Location:
The LeGrand Center
1800 E. Marion St.
Shelby, NC 28152

Cost:
$100 per adult
Children 18 or under are free.  Please register children on the payment page during checkout.
Additional adults:  Please also include full names and emails of additional adults included in a single order in the payment page message box.

Registration Cutoff:
1:00 p.m. Eastern time, February 1, 2024
No walk-up registrations will be allowed.