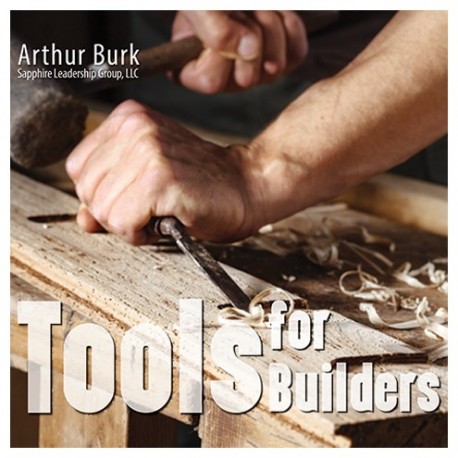  
Tools for Builders Download
The Great Commission has not changed even though we are in a post-Christian – and often an anti-Christian – world.  We need new tools to execute the old mandate. 


This is a downloadable album of six CDs.
More info
The burden on the shoulder gave way to the wheelbarrow.  It in turn, yielded to the pickup truck, and the pickup defers to the vast earth movers of today.  Tasks that were unimaginable 5,000 years ago are doable now – because of the quality of our tools.

Earth is essentially the same now as thousands of years ago.  We can simply move more, faster, with the tools we have.

Now flip the picture around.  The culture is not at all the same as it was 5,000 years ago – or even 50.  The problems we face now on a daily basis were not even an imaginary nightmare back then.  Consequently, the advance of the Kingdom demands a radically upgraded set of tools for facing new cultural realities.

This album brings a new perspective to some of today's issues, then walks you through six areas where we must – and CAN – upgrade our tool kit.

This album was released in 2016.

This is a downloadable album of six CDs. 
CDs
1. TFB CD01 Perspective on History

$6.00

2. TFB CD02 A Different Intimacy

$6.00

3. TFB CD03 The Corporate Womb

$6.00

4. TFB CD04 Strategic Truths

$6.00

5. TFB CD05 The Prototype

$6.00