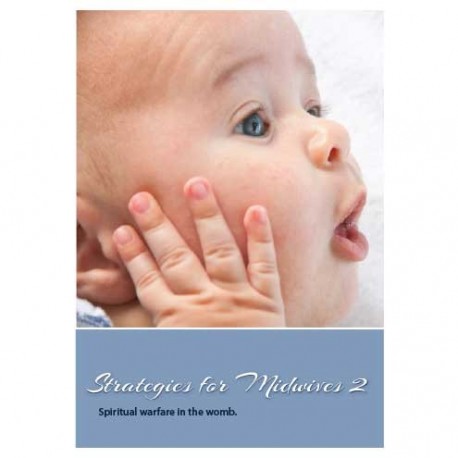  
Strategies for Midwives 2 Download
We cannot avoid spiritual warfare in the womb. We can only be victims or victors. This album is a collection of tools for freeing our children from the battle over their existence.


This is a downloadable bilingual album of five CDs.
More info
Conception begins in the framework of intimacy and safety. Our dream is for the pregnancy to be a season of great joy, anticipating all of the treasures of the coming child.

Often the joy is short lived as the mother's body reacts to the pregnancy instead of responding to it. Then myriad spiritual issues can complicate things even further.

The collection of tools in this album will prepare the midwife or the parents to establish God's dominion over the whole process once again. There are many common attacks from the enemy, and equally as many battle-tested strategies for spiritual warfare to protect mother and child from harassment.

This album is in English with German translation.

This album was released in 2017.

This is a downloadable album of five CDs.
CDs
1. SM2 CD01 Pregnancies

$6.00

2. SM2 CD02 Calling

$6.00

3. SM2 CD03 Spiritual Warfare Part 1

$6.00

4. SM2 CD04 Spiritual Warfare Part 2

$6.00