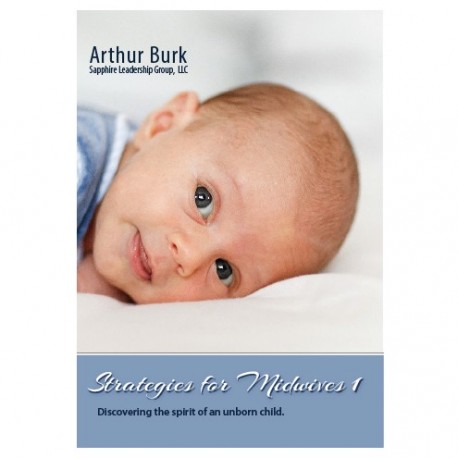  
Strategies for Midwives 1 Download
This album introduces some spiritual dynamics to conception, pregnancy and childbirth that will contribute to a better outcome for mother and child.


This is a downloadable bilingual album of five CDs.
More info
Scripture is largely the story of transitions.  Whether speaking of individuals or people groups, very few of the stories in Scripture are about a stable experience.  For the most part, either God or the devil are starting a transition or finishing it.

In spite of the plethora of information, we rarely have a decent theology of transition.  We should have hundreds of books about the spiritual principles of a good transition.  Tragically, we don't.

This album is the beginning of a series of teachings about the first and second great transition every human goes through:  the transition from heaven to earth, and from the womb to mother's arms.

We lay the foundation of understanding the child's spirit and his or her relationship to the spirit of the parents and of God.  Among other topics, we discuss healing genetic defects in the womb, turning breech babies and preparing the baby's spirit for the intensity of the birth experience.

This album mostly explores a normal gestation.  Issues of aberrations and the birth dynamics will be explored in future teachings.

While this is specifically focused on midwives, it is for any mother or father wanting a better experience for their children.

This album is in English with German translation.

This album was released in 2016.
 
This is a downloadable album of five CDs.
CDs
1. SM1 CD01 Perspective

$6.00

2. SM1 CD02 Authority

$6.00

3. SM1 CD03 Baby's Spirit Part 1

$6.00

4. SM1 CD04 Baby's Spirit Part 2

$6.00

5. SM1 CD05 Egyptian Curse

$6.00