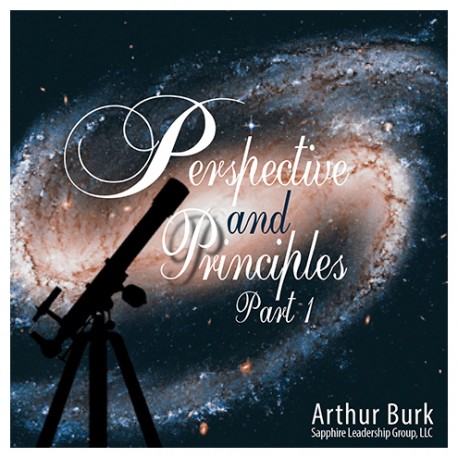  
Perspective and Principles Part 1 Download
This is a vibrant discussion of topics ranging from miscarriage, to hurricanes, to the curses blocking Black people from progressing. It is in Q & A format.

This is a downloadable album of five CDs.
More info
Historically some of the best content in Arthur's seminars comes from the question and answer sessions. Unusual questions arise and God gives rich insights into the actual need of the hour.

That led us to try this approach for an entire day. People gathered and brought their own real life Kingdom issues.

Arthur passed on some questions where he has no insight, answered others lightly, and dove in deeply for many.

The issues explored ranged from IVF, to childbirth, to the generations, to weather, to dissociation, to curses on birthrights, to hidden covenants, to sexism in the church.

This is a teaching for anyone who is in the trenches, with dirt under their fingernails, doing the work of the Kingdom. All answers were given with an eye to implementation. There is nothing theoretical about this teaching!

This album was released in 2017.

This is a downloadable album of five CDs.
CDs
1. PP CD01 Childbirth

$6.00

2. PP CD02 Inner Healing

$6.00

3. PP CD03 National Issues

$6.00

4. PP CD04 Community

$6.00