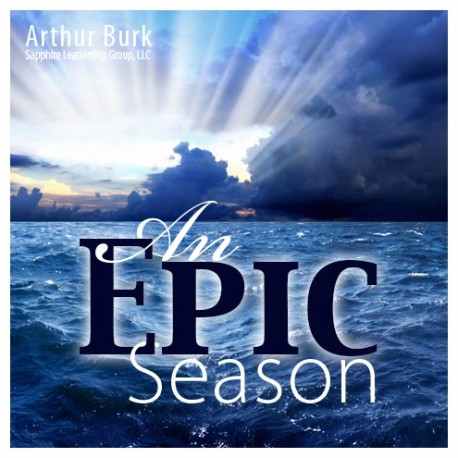  
An Epic Season Download
Arthur has a different view of the COVID-19 crisis AND how we should respond.  This album is packed with Scripture to focus tightly on a strategic response.


This is a downloadable album of four CDs.
More info
A 21-year-old friend of mine came down with a rash. Sixty-one days later, he was dead. He died of lupus. Males are not supposed to be able to get lupus!

Failure to diagnose the problem correctly in time, caused fatal damage to his kidneys.

The same is true of the pandemic. Vast attention has been paid to the disease. What if that is not the real issue? If there is a different problem underlying this, then solving the disease will not solve the problem.

This album is Arthur's sober, deeply Biblical elder's perspective of the source of the problem, the course of the problem, and the strategy for addressing it.

This is not conspiracy theory. This is not prophetic insight. This is a tightly reasoned package of Biblical principles.

God has been carefully preparing the Body of Christ for this specific moment. It is quintessentially a Mercy season strategy that will allow us to rise above the noise and make a difference.

While the world is measuring all the potential ways for disaster to increase, our belief is that this could well be the church's finest hour.

IF we diagnose the problem correctly and aggressively apply appropriate counter measures.

This album was recorded in 2020.  

This is a downloadable album of four CDs.
CDs
1. AES CD01 Framing The Problem

$8.00

2. AES CD02 The Critical Three

$8.00

3. AES CD03 The Fractal of Two

$8.00

4. AES CD04 The Fractal of Three

$8.00