HEART PROJECT PHASE THREE FAQ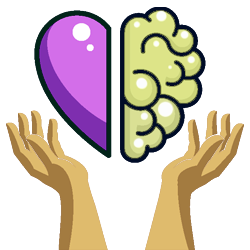 If I applied to Phase One OR Two and was accepted, do I need to apply again?
Yes. Different criteria.
If I had a heart test in Phase One or Two, can I come again for this one?
Maybe. Just ask.
What does Arthur need to know in the first email?
Name, time zone and phone number.
In no more than two sentences, tell us whether you are in the neglect or the trauma group.
Does it matter if I have had COVID-19?
It does. You are welcome to apply, and we will explore your spirit and your brain to see if the virus might impact the tests.
Does it matter if I have had the vaccine for COVID-19?
It does. We will explore that on a case-by-case basis.
Will it fix the areas where I am stuck with my spirit?
Maybe. And maybe not.
We are going to work on one specific thing – healing the brain's early childhood deficits. The purpose of the test is for you to give US some information, not primarily to get you healed, although most people will experience some movement.
Where will the tests be done?
At our office at 156 S. Blackstock Rd, Spartanburg, SC 29301.
How long will it take?
Usually around two hours. Some may be a lot shorter.
When will you send me the results?
We won't share the traces or the audio, but you will be more aware than we are of whether something happened in you, or not.
The result we are looking for is the broad commonality among many such tests.
Can I record the session?
No.
Can I take notes?
No. We need your hands to be still during the EKG so your muscle movement does not clutter up the traces.
Can a friend come with me?
No. It changes the results of the test to have a person you are in close relationship with in the room. They will need to wait elsewhere in the office.
If issues come up during the session that are not addressed then, will you do a follow up ministry?
No.
We do not offer comprehensive ministry. This is a research project and we need to be tightly focused on a narrow area.
How much does this cost?
It costs you nothing. We give you a downloadable album of your choice as a thank you for volunteering.
It costs us a LOT to do the tests. Many people in the Tribe invest in this research through the Donation page. Click here if interested.