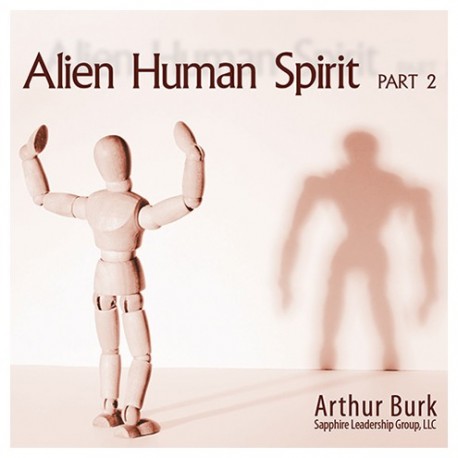  
Alien Human Spirit Part 2
Alien Human Spirit Part 2 clarifies many of the ambiguities from the previous teaching, especially how they gain access, and what kinds of authority are needed to evict them.


This is a eight CD set.
More info
The release of the first album on this topic had the desired effect of stimulating vigorous conversation within the Body of Christ. It had the unexpected secondary effect of bringing to light a number of individuals who had been quietly dealing with this theme for a long time.

In addition to those discussions, there were a significant number of people who jumped right in, used the techniques I shared, failed or succeeded, wrote me, and allowed me to participate in the process of their growth and discovery, while they were getting free.

The result of that intense level of discussion, both friendly and otherwise, has resulted in a massive lurch forward in our understanding, over a very short period of time. Hence this new teaching.

One of the biggest new insights is the half a dozen different reasons that an AHS might be in us.

Second is a very clear understanding of why some people who have no background in deliverance have high authority on their first attempt and others who have been in deliverance for a long time, don't.

The diagnostic tool kit is much expanded as well as the grab bag of tools used for the eviction process.

There is more discussion of the impact of AHS on the body, especially the brain. And new to this discussion is an exploration of AHS on the land.

This is not at all a standalone volume. If you have not listened to Part 1, there will be massive gaps in comprehension. This is a more hands on teaching, building on the ideology of the first album.

This album was released in 2013.

This is an eight CD set.